I was in Playbill for the very first time! If you have been to a large regional theater or seen a show on Broadway you would probably have been handed one as you walked in. It's the small theatre magazine with yellow at the top, that acts as a program for the show. Playbill was first printed in 1884 for a single theater on 21st Street in New York City. They are now used at nearly every Broadway theater, as well as many Off-Broadway productions.
The reason I am in the program is because I got to do my first magic consultation for a play. The production was Jack and the Giant, put on by the Nine O'Clock Players at the Assistance League Theatre. This theatrical group was founded in 1929. This is an amazing 330 seat theater in Los Angeles that most people probably don't even know about. They have a scene shop and a great green room and state of the art lighting and sound. It is cozy inside, with bare wood beams and wood paneled walls. It is quite the gem.
I have a select number of charities that I do work for, and the Assistance League of Los Angeles is a favorite. They just celebrated their 100th year of helping kids here in Los Angeles. They are women run and their programs include Operation School Bell, Foster Children's Resource Center, Preschool Learning Center, Hollywood Children's Club, Court Referred Volunteer Center, Apartment 3C Bright Future Scholarship Program, and Theatre for Children through the fabulous Nine O'clock Players.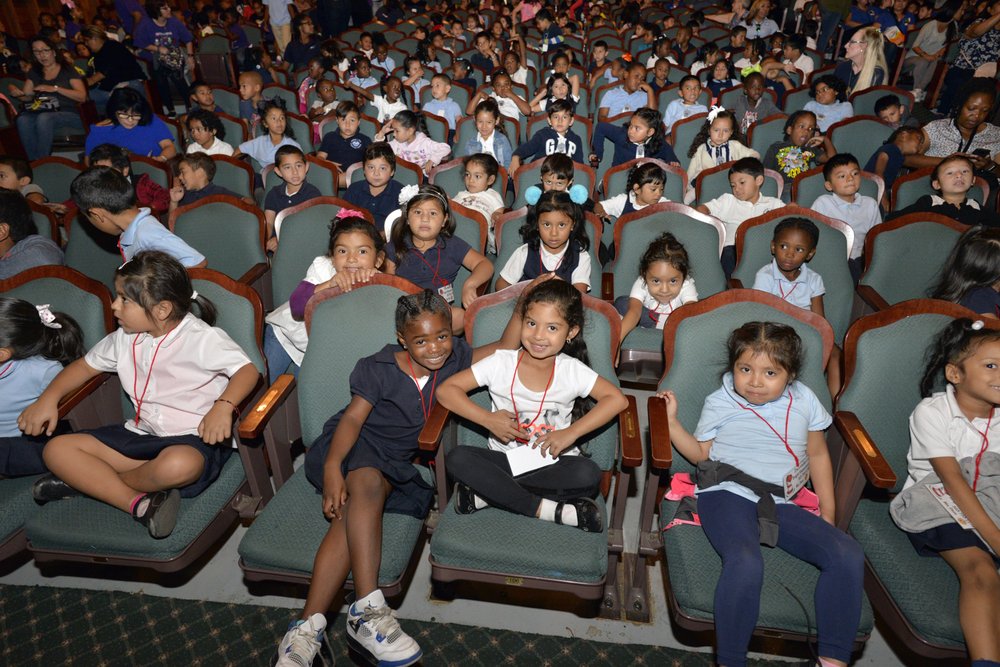 Their mission of introducing kids to theater is one that I believe is very valuable. Twice a year they produce a children's show that has dancing, singing and special effects. The shows are uplifting and are provided free of cost to Title I schools (including school buses to and from the show.) They also partner with less financially strapped schools in Los Angeles to provide the shows at low cost plus also do performances that are open to the public.
One of the interesting things about the show is that all of the parts are performed by women. I worked with the director, Julia Holland, who explained to me what they needed, and with the woman playing the Bean Seller, Lisa Sherman. I also made an instructional video teaching Lisa how to produce the magic beans, so that she could go over it whenever she wanted. I loved getting to work with her. She was very positive and determined.
In this version of the story the Bean Seller is magical and wants Jack to have the beans as a way to help him, not deceive him. They wanted a way for her to make magic beans appear out of thin air. Originally, they wanted me to teach her some sleight of hand, but bare hand productions are a little more difficult than you might think and take a lot of practice – more than we really had time for and more time than most actors would want to spend learning something new, especially when they also had to sing and dance. Instead, I came up with a method that was more like sleight of hand on training wheels. It made it fairly easy for her to reach up into the air and produce a bean.
I made the beans using a modeling clay that can be baked to set the shape permanently. It already came in green, so I just hand molded a bunch of bean shapes not only in glittery green, but in a sparkly brown. That way, the director and actor could pick what worked best for them. Plus, they would have backups should one get lost or broken during the run. They came out looking just like beans (okay magic beans because they were very big and most beans aren't sparkly.) Playing with Sculpey, the polymer clay, turned out to be really fun and the beans worked great.
Above I am producing the bean in the instructional video I made for them. The mannequin to the left is my rehearsal mannequin. She holds things for me while I do the magic. Here she plays the role of Jack rather appropriately, as the Jack in the play is played by a woman. I have a lot of costumes so I pulled one from the closet to look more like the bean seller.
In the show, the Bean Seller (Lisa) hands Jack a bag. Jack looks in it showing that it is empty. Lisa reaches into the air and produces a bunch of beans one at a time, which she places in the bag. At the end of her scene with Jack, Jack dumps out all of the magic beans and one grows into the beanstalk (they already had a way to do that part). During the scene Lisa was also already using another prop where two scarves changed color. I gave some suggestions on what they might do with that and helped her a bit with the handling. They also did something else I considered very magical. They made a really great Giant puppet, operated by 3 people, which I got to see in various stages of construction.
I love the theater (I used to work for Actor's Equity and spent a lot of time in L.A.'s great theaters), I love actors, and I love kids, so this entire experience was great fun for me. Their Spring show is The Velveteen Rabbit. If they need to produce her from a hat, I'm their woman!