In this chapter Geoff writes about the many amazing performers that appeared on It's Magic!

The Great Andre and the Madsen Brothers.
---
Goldfinger and Dove.
---
Ken Noyle traveled the world many times, and put his travel time to good use writing and publishing 28 novels. The above book was an IndieBook award finalist.
---
Harry Anderson
---
Stan Kramien
---
Petrick and Mia
---
Johnny Lonn
---
Gerard Majax
---
Ali Bongo
---
Abb Dickson
---
Senor Wences
---
The Pendragons
---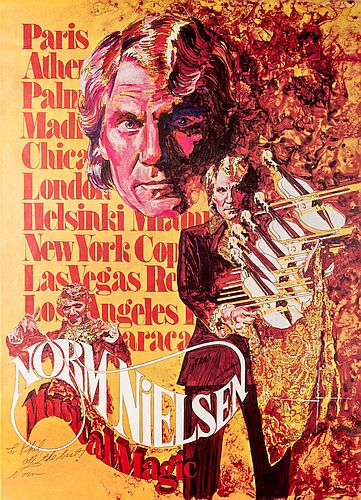 Norm Nielsen
---
John Salisse
---